Cloud Conventions Virtual Event Platform Introduces Licensing Program Wholesale & White-Label Options are Available
News release by

Convey Services
Atlanta, GA | August 11, 2020 01:00 PM Eastern Daylight Time
Cloud Conventions, a full featured virtual tradeshow and event technology solution today introduced a new Licensing Program for event management firms, tradeshow producers or others who want greater flexibility in customizing features or to resell a white-labeled platform. Licensing allows companies to enter the market quickly, customize their offerings and deliver fully managed or self-managed virtual events.


"Convey Services, Cloud Conventions' parent company, began engineering this technology over eight years ago to deliver sophisticated content and marketing portal networks," said Carolyn Bradfield founder of Convey. "When the pandemic crippled the market's ability to conduct live tradeshows, or in-person conferences, Convey transformed its portal capability to deliver full-featured, content-rich, automated events. Our new licensing program allows event operators to collapse time-to-value by quickly deploying a robust technology solution. We offer three levels of licenses, with flexibility to take advantage of the common codebase, along with upgrades or use the software as a platform to independently develop customized capabilities."


Cloud Conventions automates every aspect of delivering a virtual tradeshow, conference or event from attendee onboarding to virtual exhibit booths. It supports a content-rich environment with enhanced access to marketing materials, continuing education classes, videos and product literature. The platform analyzes all attendee interaction and presents detailed reports for the event host and exhibitors. Cloud Conventions supports any brand of conferencing solution, including Zoom Video Webinar, PGi GlobalMeet, GoToWebinar, Vonage Meetings or Microsoft Teams to execute keynotes or educational sessions.


"The underlying software of Cloud Conventions was developed in an Agile environment and the technology is modern and constantly updated," added Bradfield. "We offer a white-label option with a shared common codebase, hosted in the Rackspace OpenStack® Private Cloud. You also can request custom feature sets exclusively for your clients or license the code for a completely customized environment, delivered and managed by your development team."


For more information on licensing options visit: Cloud Conventions Licensing or contact Convey at licensing@conveyservices.com.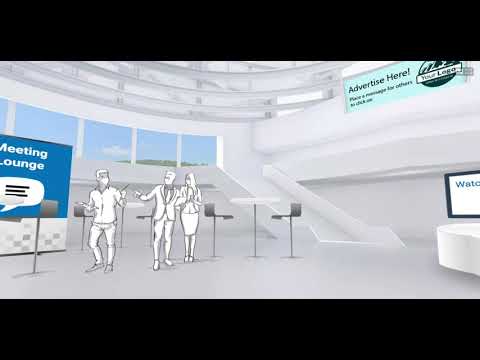 Cloud Conventions Virtual Event Platform Introduces Licensing Program






About Cloud Conventions
Cloud Conventions is a Virtual Trade Show and Conference Platform from Convey Services that brings new capabilities to a marketplace looking for solutions to replace the thousands of live trade shows, annual conferences and association meetings cancelled in the wake of COVID-19. Originally launched as ConveyLive, Cloud Conventions automates exhibitors and virtual booths, attendee registration, speaker sessions and reminders, invitations and email communication, while at the same time producing detailed analytics on attendee, session and exhibitor activity.
Trade Associations and event managers can explore all of the Cloud Conventions solutions by visiting https://cloudconventions.com or contacting info@cloudconventions.com or call 888-975-1382.
Cloud Conventions™, Conduct™, One-Touch Email Share™, Hub & Spoke™, 360° Virtual Exhibit Hall & Lobby Experience™ and ListLock™ are trademarks of Convey Services LLC








bahern@conveyservices.com