Building Momentum for Healthcare Price Transparency Among American Consumers Cynthia A. Fisher, Founder of PatientRightsAdvocate.org Discusses how the Healthcare PRICE Transparency Act Could Help Save Americans and Businesses Money
News release by

YourUpdateTV


As Congress begins formulating the next COVID-19 stimulus relief, among measures to improve Americans' health and economic well-being, it is critically important to include systemwide health care price transparency. Transparency is needed now more than ever with the global coronavirus pandemic inflicting abrupt hardships on many Americans. Recently, Cynthia A Fisher, Founder of PatrientRightsAdvocate.org partnered with YourUpdateTV to discuss the importance of healthcare price transparency.


A video accompanying this announcement is available at: https://youtu.be/WoNbXrSUEDs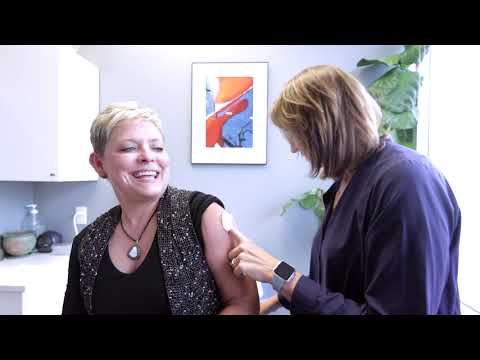 System-wide healthcare price transparency can become law by passing the Healthcare Price Transparency Act, requiring hospitals and insurers to reveal their hidden prices, as part of the next COVID-19 stimulus package.


This non-partisan issue will do more to stimulate the economy than the Tax Cuts and Jobs Act of 2017, and it can be done at no cost to the taxpayer.


Transparency means more than better healthcare. It will provide economic prosperity for individuals, families, businesses and the economy. American individuals and businesses need a functional, competitive marketplace in healthcare like in grocery, travel and retail.


For more information, please visit PatientRightsAdvocate.org


About Cynthia A. Fisher:
Cynthia A. Fisher is a life sciences entrepreneur, independent investor, and corporate board director. She founded WaterRev, LLC to invest in novel technologies that enable sustainable practices in water use. She serves on the public company boards of The Boston Beer Company (SAM) and Easterly Government Properties, Inc. (DEA). Cynthia is best known for her pioneering work as Founder and CEO of ViaCord, Inc., a leading umbilical cord blood stem cell banking service which she started in 1993. In 2000, she co-founded and was President of the cellular medicines company, ViaCell, Inc. (Previously to founding ViaCord, Cynthia ran the Blood Bank Division of Haemonetics Corporation, a medical equipment manufacturer. She began her career in sales at IBM focusing on healthcare IT, insurance, and defense industries. Cynthia holds an MBA from Harvard Business School, as well as an Honorary Doctorate of Science and BS in Biophysics from Ursinus College.


YourUpdateTV is a social media video portal for organizations to share their content, produced by award-winning video communications firm.