Cloud Conventions Virtual Event Platform Launches Channel Sales Program Referral, Wholesale & White-Label Options are Available for Channel Partners
News release by

Convey Services
Atlanta, GA | August 10, 2020 01:00 PM Eastern Daylight Time
Cloud Conventions, a full featured virtual tradeshow and event technology solution today launched a channel reseller program to allow telecommunications and cloud sales partners, event managers and marketing groups to represent and sell the platform to their customers and prospects. The new channel program pays commissions for direct referrals or offers a wholesale rate for white-label resellers.


"Convey Services, the parent company for Cloud Conventions has a long history serving channel partners, particularly in the telecom and cloud marketplace," said Carolyn Bradfield, founder of Convey. "The pandemic has created a huge demand for platforms like Cloud Conventions that deliver virtual tradeshows, association meetings, sales conferences, expositions and other events. COVID-19 forced the cancellation of thousands of in-person events, generating increasing demand for virtual solutions. The Cloud Conventions platform engages attendees, drawing a larger audience of people who don't need or want to travel to attend. It delivers more revenue to the event operator and better ROI to exhibitors and sponsors."


Cloud Conventions is a content-rich environment with enhanced views of marketing materials, educational programs and product literature. It automates every aspect of delivering a tradeshow, conference or event. It can also be used for internal sales conferences or large corporate events. Cloud Conventions is easily custom-branded and directed to any URL. The platform automates registering and attendee onboarding, offers virtual booths and sponsorship programs and delivers online educational and social interaction opportunities, including continuing education credit. Every attendee contact is analyzed and detailed in reports for the event host and exhibitors.


"There is an explosion of interest and demand for Cloud Conventions and its ability to translate a live event into an engaging virtual experience in almost any market," added Bradfield. "Cloud Conventions can replace a single live event or can be used year-round for multiple events to support sales, education or information outreach. Cloud Conventions offers a strong recurring revenue opportunity for channel partners who can augment that income by adding conferencing technology from their suite of services to host online sessions."


Agents, master agents or sales partners that want to include Cloud Conventions in their portfolio should contact agent@cloudconventions.com to explore the revenue opportunities and technology. For ideas on how organizations are using Cloud Conventions to make their virtual event informative and engaging, visit the Online Resource Center at www.CloudConventions.com.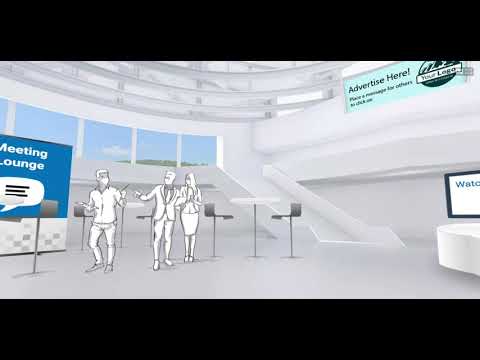 Cloud Conventions Virtual Event Platform Launches Channel Sales Program






About Cloud Conventions
Cloud Conventions is a Virtual Trade Show and Conference Platform from Convey Services that brings new capabilities to a marketplace looking for solutions to replace the thousands of live trade shows, annual conferences and association meetings cancelled in the wake of COVID-19. Originally launched as ConveyLive, Cloud Conventions automates exhibitors and virtual booths, attendee registration, speaker sessions and reminders, invitations and email communication, while at the same time producing detailed analytics on attendee, session and exhibitor activity.
Trade Associations and event managers can explore all of the Cloud Conventions solutions by visiting https://cloudconventions.com or contacting info@cloudconventions.com or call 888-975-1382.
Cloud Conventions™, Conduct™, One-Touch Email Share™, Hub & Spoke™, 360° Virtual Exhibit Hall & Lobby Experience™ and ListLock™ are trademarks of Convey Services LLC








bahern@conveyservices.com