How to Eliminate Market Recovery Using an IUL by Jennifer Lang Financial Services. Indexed Universal Life offers a safer alternative to reduce stock market risk.
Digital Asset Direct by

Jennifer Lang Financial Services, LLC
Houston, Texas | February 16, 2021 10:05 AM Eastern Standard Time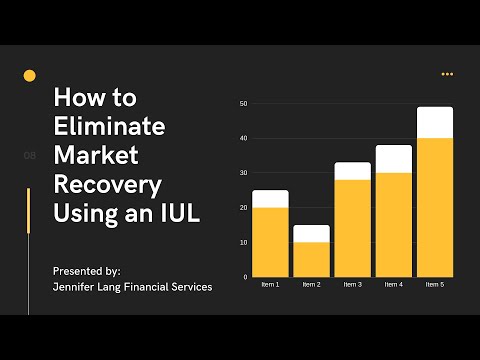 In these days of self-directed
retirement accounts
, many people tie their savings to the stock market through 401(k) plans and IRAs, which can do very well during a period of market growth. However, it can be a concern when stocks are in a downward trend or experience losses.



Indexed Universal Life
offers a guaranteed income-tax-free death benefit and can protect a portion of retirement income and assets from market volatility.