OVER 20 NONPROFITS BENEFIT FROM NEST NURTURES IN 2020 National Retail Facilities Management Company NEST unites charities across the country
Philadelphia, Pa. | December 15, 2020 08:07 AM Eastern Standard Time
NEST, the leading national integrated facilities management company, announced that 25 charities have benefited from over $70,000 in cash donations through their philanthropic division NEST Nurtures. The recipients were selected by NEST's retail partners as a way to support charities doing important work across the U.S.


During the pandemic, beneficiaries of the initiative included Children's Hospital of Philadelphia (selected by Five Below), Northeast Ohio Black Health Coalition (selected by JOANN), Ticket to Dream Foundation (selected by Mattress Firm) and The Doe Fund (selected by Steve Madden).


NEST's CEO Rob Almond recently organized a virtual networking event with representatives from the nonprofits that received funding from NEST Nurtures. The keynote speaker for the event was Chris "Handles" Franklin, a professional basketball player for the Harlem Globetrotters and founder of the Chris "Handles" Franklin Foundation. Nonprofit leaders shared inspirational stories about overcoming challenges they continue to face amidst the pandemic.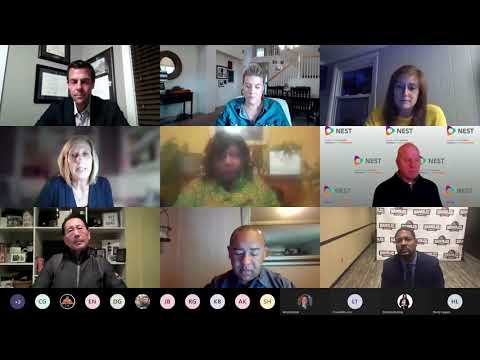 "At NEST, philanthropy has been part of our DNA for 25 years," said Almond. "But this year is clearly different with so many people in need. We leaned on our retail partners to select incredible charities across the country and, as a result, we've developed long lasting relationships with amazing people doing unprecedented work."


The following is a list of nonprofits that received a donation from NEST Nurtures in 2020:
Boys & Girls Club of America

Boys & Girls Club of Broward County

Boys & Girls Club of San Gabriel Valley

Children's Hospital of Philadelphia

Chris "Handles" Franklin Foundation

Community Crisis Center, Inc.

Congregation Torat Emet

Dress for Success

Epilepsy Foundation

GenYouth

Make a Wish Foundation

National Multiple Sclerosis Society

No Kid Hungry

Northeast Ohio Black Health Coalition

Project Lemonade PDX

Safe-Sound

Share Food Program

Spirit of Children

St. Jude

The Doe Fund

The Little Bit Foundation

Ticket to Dream Foundation

United Inner City Services

Wichita Children's Home

Women's Community Revitalization Project


In July of 2020, NEST established NEST Nurtures as a new division of their company that focuses on supporting nonprofits and improving communities around the country. NEST Nurtures' goal is to expand on the company's philanthropic endeavors that NEST has fulfilled since they were founded in 1994. The National Multiple Sclerosis Society and Ronald McDonald House Charities have been longtime beneficiaries of NEST.


As retailers across the U.S. and Canada continue to respond to the pandemic, NEST is working with retailers to keep their doors open and regain consumer confidence. From decreasing facility management expenses to streamlining operations, NEST is developing industry leading facility management strategies for more than 40 retail clients. NEST manages approximately 60,000 individual retail locations in North America.


NEST is the pioneer of the Integrated Facilities Management (IFM) industry in the United States and Canada since 1994. NEST's Integrated Facilities Management solution pairs financial acumen and business analytics with a strategic consultative approach. Real-time data, reporting and analytics technology empowers business leaders and facility management teams with the informed insights that enable them to make smarter decisions. To learn more about NEST, visit
enterNEST.com
or follow NEST on
LinkedIn
.