Redefining WFH: Achieving Work-Life Balance in the Remote Work Era Cambria Hotels Provides the Ideal 'Work-From-Hotel' Option For Workcations
News release by

YourUpdateTV
New York, NY | December 08, 2020 12:12 PM Eastern Standard Time


With many companies currently operating virtually and business travel still largely on hold, many consumers feel like they've been living a real-life "Groundhog Day," working and living in the same space at home day in and day out. Recently, Janis Cannon, Senior Vice President, Upscale Brands at Choice Hotels International, shared some better options for consumers yearning for more control of their time and space and looking for a change of pace and scenery.


A video accompanying this announcement is available at: https://youtu.be/YpxNXAp_9O0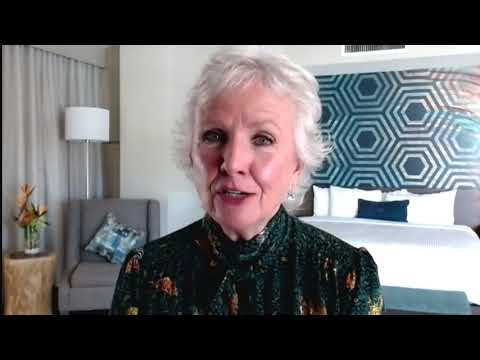 Redefining WFH: Achieving Work-Life Balance in the Remote Work Era


Consumers have started to redefine the boundaries of work, life and leisure. For many, the acronym WFH or "work-from-home" has evolved into "work-from-hotel," a trend that gives consumers that much-needed change of scenery and boost of productivity they crave for themselves and their families.


Inspired by the traditional habit of extending a business trip to enjoy leisure time, consumers are flipping the script and working-from-hotel 9 a.m. to 5 p.m., then finding the change of pace they crave from 5 p.m. to 9 p.m.


To learn more about this "workcation" (work + vacation) trend, Cambria Hotels surveyed consumers who are currently working remotely and who typically travel for work at least 3-5 times per year. The brand discovered several interesting insights from the survey, including how consumers are navigating their work-life balance while working from home and how they are redefining the boundaries of work, leisure and more.


Cambria Hotels' poll research indicated consumers are struggling to find work-life balance. They are missing the natural separation between work and home and say that it feels like work is "always on," and they find it hard to "turn it off" at the end of the day. Almost half (45.6%) of consumers feel that they are working more since they started to work from home. For many (62%), the constant access to technology makes them feel like they are "always on." For others (46%) the constant distractions of working from home are an ongoing source of frustration. Well over half (62.6%) indicated they're somewhat or very likely to consider a workcation. After the pandemic is over, even more consumers (77.5%) indicate they are somewhat or very likely to consider a workcation.


For travelers, Cambria hotels offer ideal destinations to work-from-hotel for upcoming workcations. Each of the brand's more than 50 hotels throughout the country features thoughtful and inspirational design in guest rooms and throughout the hotel, as well as locally inspired food and beverage options that reflect the surrounding community, including a curated selection of local craft beers.


Cambria also provides amenities that today's travelers are looking for, such as free and reliable Wi-Fi, as well as comfortable, flexible, and inspiring workspaces and break spaces in rooms and outdoor patios and rooftops. All Choice-brand hotels are participating in Commitment to Clean, an initiative that builds upon the strong foundation of each hotel's long-standing dedication to cleanliness with enhanced training and best practices for deep cleaning, disinfecting and social distancing. Additionally, Cambria guests can limit their interactions with hotel staff by using the Cambria Contactless Concierge Service, a text messaging service for housekeeping requests, to-go food orders, meeting room requests and more.


If you're looking to plan a workcation, visit www.ChoiceHotels.com/CambriaWorkcation to learn more and take advantage of great deals, such as the Reunite for the Holidays and Save promotion running through the end of the year: stay 1 night, get 20% off; stay 2 nights, get 25% off; stay 3 nights, get 30% off.


About Janis Cannon:
Janis Cannon is Senior Vice President of Upscale Brands and a member of the senior executive team for Choice Hotels International, Inc. one of the world's leading lodging franchisors. In this role, she is responsible for the overall performance and growth of the company's upscale portfolio and leads the brand strategy and positioning of Cambria Hotels and the Ascend Hotel Collection.


About YourUpdateTV:
YourUpdateTV is a social media video portal for organizations to share their content. It includes separate channels for Health and Wellness, Lifestyle, Media and Entertainment, Money and Finance, Social Responsibility, Sports and Technology.