Say 'Cheers!' to Dry January: Athletic Brewing Company offers a 'Dry January" without Compromise Bill Shufelt, Co-Founder of Athletic Brewing Company conducts nationwide media tour to discuss Dry January — kicking off the new year by cutting out alcohol for an entire month
News release by

YourUpdateTV
New York, NY | January 12, 2021 09:00 AM Eastern Standard Time


A video accompanying this announcement is available at: https://youtu.be/Q9AdRSlIG-M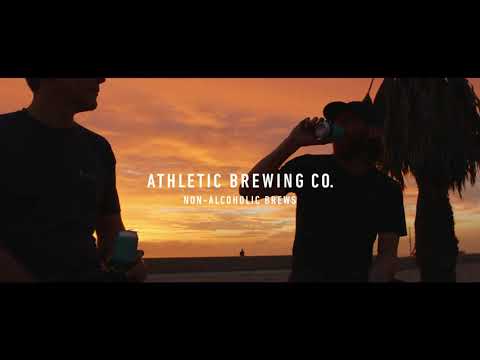 Bill Shufelt, Co-Founder of Athletic Brewing Company conducts nationwide media tour to discuss Dry January — kicking off the new year by cutting out alcohol for an entire month




Dry January — kicking off the new year by cutting out alcohol for an entire month — is a health trend more people are trying each year.


The 12-months of 2020 have been 365 days to forget. While 2021 couldn't have arrived soon enough, flipping the calendar often means renewing an annual commitment to pursuing a healthy and active lifestyle. For some, this means beginning the New Year with a Dry January and for others, it means elevating their inner athlete to a new level.


Regardless of the motive, January is viewed as the month of giving things up – going on diets, cutting back on socializing, and reducing or eliminating alcoholic beverages. Too often Dry January is viewed as full of compromise and for many hard to sustain.


Athletic Brewing Company, America's first brewery dedicated solely to brewing nonalcoholic beers, is changing that thinking with "athletic" beers that are great tasting, low in calories, all-natural, refreshing, and just happen to be nonalcoholic.


During a nationwide media tour in conjunction with D S Simon Media and YourUpdate TV, Bill Shufelt Fast Company's "Most Innovative Company's" Honoree, 2020 and Co-Founder, Athletic Brewing Company discussed:
What "Dry January" is and why it has become such a large trend

What's behind the surge in popularity of the nonalcoholic beer market in the U.S.

Ways someone can enjoy a "Dry January" without drinking alcohol

What the backstory is of Athletic Brewing Company and why Fast Company named them a "Most Innovative Company" honoree


"Athletic Brewing is focused on reminding beer lovers that being dry doesn't have to be about giving something up and doesn't have to end in January. It's about living life to the fullest and above all, living without compromise to the best of your ability each and every day of the year," said Athletic Brewing Co-founder Bill Shufelt


About YourUpdateTV:
YourUpdateTV is a social media video portal for organizations to share their content. It includes separate channels for Health and Wellness, Lifestyle, Media and Entertainment, Money and Finance, Social Responsibility, Sports and Technology.