The Safest Mask is the One You Wear…..and Trust: How To Pick And Wear A Face Mask Dr. Bob Arnot partners with YourUpdate TV and AirQueen.com on nationwide media tour to discuss how to pick the right masks for you and your kids
News release by

YourUpdateTV
New York, NY | October 07, 2020 12:15 PM Eastern Daylight Time
The CDC Director recently clarified that the COVID virus is airborne and therefore the usage of masks is now essential to protect you and those around you. Furthermore, the Director has said that masks may offer a higher level of protection against COVID than a vaccine. Therefore, it is essential is to actually use a mask which works and that you can trust.


Currently, the vast majority of people are using either basic cloth masks or 3 ply surgical masks. However, these masks offer limited, if any, protection. Therefore, we wanted to let you know about the AirQueen which is a FDA 510K cleared N95 substantial equivalent medical mask that is so safe it is approved for use during surgical procedures.


A video accompanying this announcement is available at: https://youtu.be/xkjxA6WeKxU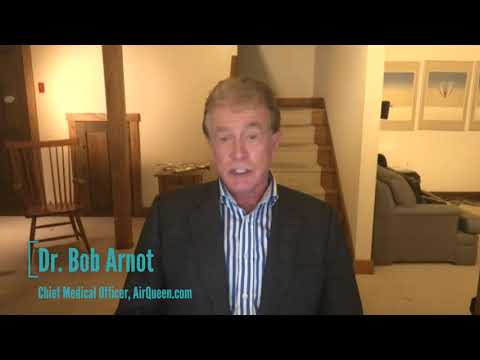 How To Pick And Wear A Face Mask


The AirQueen is made with a highly advanced nano-fiber material to provide extreme protection with a minimum of 95% protection and an average in excess of 97% particle filtration (see the Nelson Labs reports on the website for more details). The nano-filter allows extreme breathability and comfort which, in addition to the excellent protection provided, is one of its strong value propositions.


Another major advantage of the AirQueen mask is that it can be cleaned up to 10 times with a simple ethanol spray wash (also available on AirQueen.com) making it the most protective mask available which is also affordable.


Even better is that the AirQueen is allowed to be sold to the general public which means you can provide the highest level of protection for you and your family and loved ones. Lastly, there is also a highly protective kids version, the Airbon mask, which is made from the same filter and manufacturing process as the AirQueen making it one of the safest masks for children on the market.


During the nationwide media tour Dr. Bob Arnot discussed:


The benefits of wearing a mask and why choosing the right one is important

The proper way to wear a mask

The availability of masks

Technology behind the AirQueen mask, a FDA 510K cleared N95 substantial equivalent


Please go to AirQueen.com to learn more about the AirQueen adult and Airbon kids masks and help the world put an end to this pandemic safely.


About YourUpdateTV:
YourUpdateTV is a social media video portal for organizations to share their content. It includes Health and Wellness, Lifestyle, Media and Entertainment, Money and Finance, Social Responsibility, Sports and Technology.