Women Hosts Powering Airbnb During the Pandemic Extra Income Has Provided a Much-Needed Financial Lifeline for Women and Their Families
News release by

YourUpdateTV
New York, NY | March 18, 2021 10:00 AM Eastern Daylight Time
A video accompanying this announcement is available at: https://youtu.be/kfkiWTMt2Cg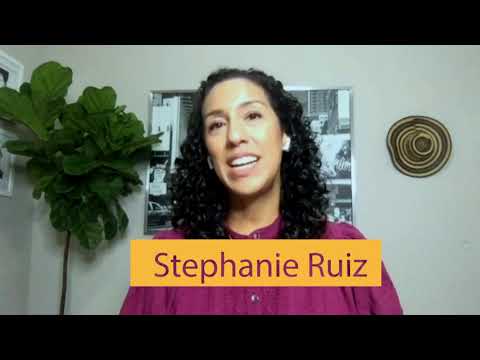 Extra Income Has Provided a Much-Needed Financial Lifeline for Women and Their Families


The pandemic has forced thousands of women out of the workforce. In order to face the economic burdens that have fallen on their shoulders, many of them became new Airbnb Hosts.
Airbnb estimates that 55% (2 million) of their 4 million Hosts globally are women. Since the start of the pandemic last March, new women hosts that have started hosting on Airbnb with only one listing have collectively earned $600 million. This lifeline isn't limited to just Hosts who are sharing their homes. In a recent Airbnb survey, 35 percent of these women reported that they started their Online Experience to replace lost income from a full-time or part-time job.
Stephanie Ruiz, Regional Communications Lead for Latin America at Airbnb partnered with YourUpdate TV on a nationwide media tour discussing the economic opportunities that home sharing creates for communities.
Amidst the COVID-19 pandemic, the opportunity offered by hosting has become even more invaluable to women. With a record-setting departure of women from the workforce due to pandemic-related layoffs or new, urgent responsibilities at home, we are facing an unprecedented "she-cession".
That's why it's no surprise that Airbnb is seeing even more women turn to hosting on Airbnb in this moment.
For women who are in need of new and more flexible ways to help support their families at this time, that is invaluable earning potential.
If you are considering hosting, now is the time. Recent Airbnb consumer polling indicates there is pent-up demand for travel, and the type of meaningful travel enabled by Airbnb is the kind of travel people will continue to seek even after the pandemic ends.
If you are looking to share your space or learn how to become a host yourself, check out Airbnb.com/host



About YourUpdateTV:
YourUpdateTV is a social media video portal for organizations to share their content. It includes separate channels for Health and Wellness, Lifestyle, Media and Entertainment, Money and Finance, Social Responsibility, Sports and Technology.