Women Retirees Underestimate the Coming Long-Term Care Tsunami by Jennifer Lang Financial Services As 1,600 nursing homes face closure in 2021, retirees face retirement unprepared for long-term care not covered by Medicare.
Digital Asset Direct by

Jennifer Lang Financial Services, LLC
Houston, Texas | March 02, 2021 10:05 AM Eastern Standard Time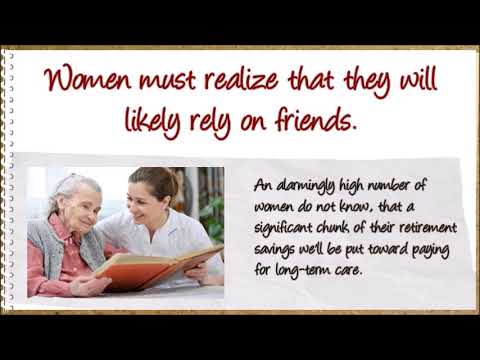 According to a Genworth study, Americans are unprepared for the skyrocketing cost of long-term care, and expect the government to cover it. However, Medicare does not cover nursing home care except for limited stays after a hospital admission for only100 days. 70% of people 65 and older will need some kind of long-term care eventually. Who will pay for it and where will the money come from? Read:
Why Buy Long-Term Care Insurance Now










Jennifer Lang Financial Services, LLC.